Since the introduction of the General Data Protection Regulation (GDPR), the way in which personal data is used by organisations may have changed. Personal information about customers or members of staff must be kept secure and in line with the principles provided by the Data Protection Act 2018. That may mean they need to seek permission before data is processed or shared with others. If you work for the NHS, a lot of your personal, and sometimes sensitive, information is likely to be needed to manage your employment. In this article, we're going to examine what may be meant by an NHS employee GDPR data breach. We will also look at how an employee information data breach claim may come about.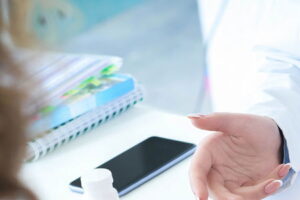 In addition, we'll show you when you may be able to claim compensation for any harm you suffered due to a data breach. This could include anxiety or stress caused by the breach or any financial losses as well.
The GDPR, in conjunction with the Data Protection Act 2018, provides individuals (referred to as data subjects) more control over how their employer and other organisations (data controllers) use their data. If a data breach does occur, organisations can face a hefty financial penalty from the Information Commissioner's Office (ICO). Additionally, you could begin legal action for any losses or injuries the breach has caused.
This guide is here to provide free advice about your rights. If you'd like to discuss your case, please use the live chat option. You may also want to use the banner at the top of the screen to get in touch with a claim advisor today.
Please carry on reading our guide to employee data breach claims.
Click To Learn More
What Are Employee GDPR Data Breach Compensation Claims Against The NHS?
When you work for an employer, there are certain pieces of personal information they'll need to record. For instance, your home address or telephone number may be required so that the personnel department can contact you. Because this information could be used to identify you, under the GDPR rules, it must be kept securely.
If an NHS staff data breach did happen, it may cause all sorts of problems. In the first instance, you could potentially suffer from mental health issues like stress, anxiety or depression. Also, if the data has been exposed to criminals, you may suffer a financial impact as well. An employee information data breach could happen for a variety of reasons and this guide looks to examine some of them.
An NHS Employee GDPR data breach may be that personal information about you, that is processed by your NHS employer, is lost, destroyed, disclosed, altered or accessed in an unauthorised manner or by an unauthorised person. If this happens your employer may need to report an NHS data breach to the ICO.
You might be a hospital employee involved in a data breach, a dentist, healthcare worker, or a paramedic. There are many different roles within the NHS and all employees may have to supply personal information about themselves. The consequences of an NHS data breach can vary depending on what information has been hacked.
For free advice about a healthcare employee data breach claim, please use our live chat option. Alternatively, if you think you'd like to take on legal representation, why not connect with Accident Claims UK using the banner at the top of the page. An advisor could provide you with more employee info about a data breach.

What Does The GDPR Mean For The NHS?
The GDPR is legislation that was introduced in May 2018. It was part of the European Union's legislation. Although we are no longer part of the EU the laws are enacted in the Data Protection Act 2018.  It builds upon previous data protection laws that already applied in the UK. The idea is that data subjects have more control over how their personal data is processed.
Employers will need to process vast amounts of personal data including some sensitive information. This can include information about disciplinary action, payroll, health, training or grievances.
It is therefore important that personal data is kept as secure as possible to prevent it from being exposed to unauthorised parties. Failure to do so might lead to an ICO investigation. If the data controller is found to have failed in its duties, the ICO could issue fines for up to £17.5 million.
We're not just talking about digital information though, the GDPR is concerned with any records containing personally identifiable information. Therefore, if printed personnel documents are stored in filing cabinets, they must be locked whenever they are not being used.
Importantly, this guide is about when data breach compensation relating to NHS employees may be awarded, but NHS patients are also protected by the legislation.
As we continue, we'll explain what information is covered by the GDPR, how the ICO could investigate a data protection breach, could they issue an NHS data breach fine and how much compensation might be awarded following a claim.
If you work for the NHS and feel that you may have suffered an employee information data breach, please connect to us via live chat for free advice on what you should do next.

Data And Information The GDPR Applies To
When we talk about personal data, we mean any information that could directly or indirectly identify somebody. It includes data that is:
Stored in a filing system.
Processed by computer systems.
Part of an accessible record, such as your education records.
Retained by a public authority.
The type of information that could help directly identify a data subject includes name, home address, telephone number and email address. Information that could indirectly help to identify somebody includes details about age, gender, staff number, ethnicity or disability.
There must be a lawful basis for processing any personal information. This can include the fact that there is a legal obligation to do so, it is part of your contract, or you have consented to your data being used. Whichever basis is chosen (there are 6 in total).
It is not only formal records that are covered though. For example, a data breach might've occurred if you told your manager that you had a new mobile telephone number, and they wrote it down on a piece of paper with your name but left it on their desk unattended.
As well as keeping any identifiable information secure, it must also be destroyed securely when it is no longer needed. Another example of when you could claim data breach compensation might be if personnel records were thrown out with normal rubbish and ended up in the public domain. However to be eligible to claim you must have suffered harm it is not enough that the breach occurred.
Do you need more employee info data breach advice? Why not chat with us today so we can review your case with you?

How Much Compensation Can I Claim For An NHS Employee Data Breach?
We're now going to look at what data breach compensation could be paid for. There are two main parts to a data breach claim:
Material damages – Where you claim for any financial losses that result from the data breach.
Non-material damages – Which aim to compensate for any psychological injuries.
Importantly, you do not need to have suffered financially to be able to claim non-material damages. That ruling was decided by the Court of Appeal during the case of Vidal-Hall and others v Google Inc [2015]. The court also agreed that compensation should be set in line with personal injury claim levels.
Compensation Table
The table below provides some examples of potential compensation amounts based on data from the Judicial College Guidelines (a document that could be used by legal professionals when adding value to your injury). It is not based on NHS data breach compensation amounts but on injuries that could be suffered in personal injury cases.
| Claim Type | Severity | Compensation | Additional Information |
| --- | --- | --- | --- |
| Psychiatric Damage | | | Factors used to assess these claims: a) How the claimant is able to cope with life, work or education ; b) If treatment is likely to help; c) The ability to deal with relationships; d) The level of vulnerability in the future; e) Prognosis |
| Psychiatric Damage | Severe | £51,460 to £108,620 | A very poor prognosis and serious problems with factors a-d. |
| Psychiatric Damage | Moderately Severe | £17,900 to £51,460 | A more optimistic prognosis and significant problems with factors a-d. |
| Psychiatric Damage | Moderate | £5,500 to £17,900 | Initial serious issues with factors a-d. A good prognosis will be given due to a good level of improvement. |
| Psychiatric Damage | Less Severe | Up to £5,500 | Considers how long the victim suffered with daily activies (including sleep). |
If you are claiming for an employee data breach, you'll need to cover suffering that has already occurred and any that might happen in the future. That's because you can't request additional compensation after your claim has been settled. Our advice is that a data breach solicitor could make things easier for you. They'll use their experience and legal knowledge to try and ensure all of your sufferings are considered before claiming.
For example, they will arrange for you to be assessed by an independent medical specialist. They will consider whether you have recovered from your injuries or if you could suffer more in the future. For example, if you are diagnosed with anxiety or depression, the specialist will explain what impact the conditions could have on your life and for how long.
If you are not sure if you can claim for an NHS employee data breach use the live chat box in the right-hand corner where an advisor will offer free advice on your eligibility to claim.

What Is The Information Commissioner's Office?
The Information Commissioner's Office (or ICO) is an independent body that regulates and enforces fines when data breaches occur. They have the power to investigate any company that has been involved in a data breach and they are able to issue fines where data protection laws have been broken.
One thing they can't do is issue compensation if you're affected by a data breach. For that to happen, you'll need to start your own legal action. Please use live chat if you'd like us to explain your options.

ICO Information On Employment Data Protection Practices
The Information Commissioner's Office has provided advice to employers on data protection practices. Importantly, data protection doesn't just cover existing staff. The advice provided by the ICO applies to:
Successful or unsuccessful applicants.
Former applicants.
Agency staff.
Current and former employees.
Casual workers.
Contractors (current and former).
The advice provided by the ICO includes sections on data protection relating to recruitment, employment records, workplace monitoring and health records.
To review the advice in full, please click here.

What Is An NHS Employee GDPR Data Breach?
A data breach happens when a security problem leads to your personal information being lost, destroyed, accessed or disclosed by an unauthorised party. The way in which this could happen varies.
If criminals hack the NHS computer system this may cause employees 'data to be breached. A computer being accessed by an unauthorised person because it was left unlocked may also be classed as a data breach if personal information is accessed. The unauthorised sharing of personnel records with another organisation may see data breaches occur. If an NHS breach of the Data Protection Act should occur it may mean personably identifiable data may be seen by unauthorised persons.
To be able to seek data breach compensation you must have suffered; either financially or mentally or both. If a doctor diagnoses that you have suffered from anxiety, stress or similar psychological issues as a result of the breach, your claim could be based on those conditions.
More on employee data breach ICO information could be found at this link. Alternatively, for free support and advice on employee GDPR data breach compensation claims against the NHS, please speak to us via live chat today.

How Employers Could Breach The GDPR
Let's now look at a real NHS data breach that was investigated by the ICO. In this case, Blackpool Teaching Hospital NHS Foundation Trust was fined £185,000 for inadvertently listing employee details on its website.
The data included; date of brith, sexual orientations, and religious beliefs. Data breach claims for compensation could be awarded if a victim was to suffer financially or mentally due to their personal information being available to be seen by unauthorised persons. However, they must have suffered harm in order to have a valid claim.
The mistake happened when diversity data was published online. Unbeknown to the NHS trust, the spreadsheets contained hidden fields that allowed personal information to be accessed. The ICO commented on how long the breach took to be spotted (10-months) and the fact it took another five months to let those involved know.
Resource: https://www.bbc.co.uk/news/uk-england-lancashire-36203807
For free advice on starting a compensation claim for an NHS employee GDPR data breach, please chat with us today.

NHS Employee Sharing Personal Information Without Consent
Sharing personal information without consent is one way in which a potential NHS employee data breach could happen. However, organisations do not always need your consent to use your personal information. The ICO could take action whether the sharing was deliberate or inadvertent.
If you believe you have suffered because of an NHS breach of the Data Protection Act, why not discuss what happened with our team today?

Breaches Of The GDPR And Data Security
If an NHS data security breach is identified, the data controller has an obligation to investigate. This obligation comes from the General Data Protection Regulation (GDPR).
If the investigation highlights a risk to any individual, then they should be told about it. They need to be informed:
When the data breach took place.
How it occurred.
What information was exposed?
At the same time, some NHS data breaches will need to be reported to the ICO. But not all. They will choose whether to investigate the matter further and provide advice to the data controller.

Could I Report The NHS To The ICO?
In this section, we will look at employee data breach and the ICO. If you suspect that you've been affected by a data breach, you may want to inform the Information Commissioner's Office about it. However, before reporting an NHS data breach to the ICO, you may need to make a formal complaint to your employer first. You may need to make an NHS data breach complaint through the complaints system.
If you want to then take the matter to the ICO you must supply them with the reply you received from the data controller who you believe is responsible for the data breach. To make a complaint to the ICO you must do it within 3 months from receiving the final response from the organisation. They advise that they can turn away requests if they are left too long, so please bear this in mind.
Remember that whatever the ICO's findings are, they will not compensate you for any suffering. They could issue an NHS data breach fine. You'll need to start your own legal action. That said, a data breach solicitor might find the ICO report very useful as it could explain what happened and who was to blame.
We can provide free advice on what steps you should take if you have suffered an NHS data breach in 2020 when you speak with a member of our team in live chat. If you are thinking of taking legal action, you could use the banner above to contact Accident Claims UK.

No Win No Fee Claims For An NHS Employee GDPR Data Breach
The cost of taking on legal representation is something that really worries people who talk to us. However, there is a way to lower your financial risk. To do this, you could ask a No Win No Fee solicitor to take on your employee data breach claim against the NHS. Data breach solicitors can make the process of claiming a lot less stressful.
Not all claims are eligible for this service. That's because the solicitor will need to check there is a reasonable chance of winning your case before taking it on. If they do agree to work with you though, your case will be funded by a Conditional Fee Agreement (CFA).
The CFA is your contract and tells you what the solicitor needs to do to be paid. It also shows you that:
You won't pay anything upfront to your solicitor.
Solicitor's fees will not be requested while your claim is being managed.
If the claim fails, you don't need to pay your solicitor's fees.
The only time you'll pay your solicitor's fees is if you receive a compensation payout to cover the harm caused by an employee GDPR data breach. When that happens, you'll pay the 'success fee' that's listed in your CFA. This is a percentage of any compensation you're paid. By law, success fees are limited to 25% of any claim.
If you have any more questions about NHS employee GDPR data breaches please use the live chat at the bottom right of this screen.
How Could A Data Breach Solicitor Help Me?
As we have explained, if you suffer following a data breach, you could be eligible for compensation. This could be for injuries like stress and anxiety or for any financial losses you've incurred.
The claims process can be quite complex at times. This is why we advise seeking representation from a data breach solicitor. How do you choose one though? Well, you don't have to choose one just because they're based locally. A solicitor's location is unimportant these days as if you wish everything can be dealt with over the phone, video conferencing or email
Having a data breach lawyer or solicitor on your side can be really helpful. They will be able to answer any questions throughout your claim and explain any legal technicalities. They'll also use their experience to try and achieve the correct level of compensation for you.
If you would like to discuss starting a claim, you could use the banner at the top of the page to connect with Accident Claims UK. If you'd like more free information to help you decide what to do, why not talk to us in live chat?

Informative Links
We do hope that the information we've supplied in this guide about whether or not you could claim for an NHS employee GDPR data breach has proved helpful. In this final part of our guide, we have provided some useful links that might help you further. If there is anything else you'd like to know, please use live chat to speak to us today.
Do I Need To Consent? – This link may provide employee data breach ICO Information about whether the organisation you work for need consent to use your data.
Complain To The NHS – The correct procedures to use if you wish to make a formal complaint about the NHS.
Anxiety UK – This charity provides therapists and other forms of support for anybody affected by anxiety.
Finally, here are some links to more of our free advice guides:
Accident At Work, Can I Be Dismissed? – An explanation of your rights at work if you are injured in an accident.
Zero Hours Contractor Rights – This article looks at if you can claim compensation for a workplace injury as a zero-hours worker.
How Long To Settle? – Details about what factors can influence how long a claim takes to be settled.